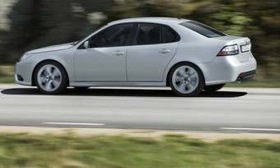 Saab
and
BMW
AG have agreed on a deal that allows the Swedish carmaker to use engines made by BMW, according to a person with direct knowledge of the matter.
Saab will initially purchase BMW engines for the
9-3
model that is scheduled for release in late 2012, said the person, who asked not to be identified before a contract is signed. The carmakers plan to sign and announce the pact in Trollhattan, Sweden, on Wednesday, the person said.
The automakers are also in talks about Saab buying diesel engines from BMW, as well as using BMW's
Mini
Countryman platform for its smaller 9-2 entry-premium car, the person said.