Bentley Considers S-Tronic Technology for Upcoming V8 Continental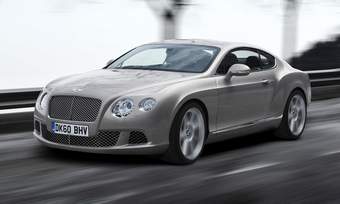 Bentley is considering equipping its future V8-powered Continental GT variant with a dual-clutch transmission that sister-company Audi badges as S-Tronic.
Bentley's engineers are doing engineering studies on the feasibility of packaging the S-Tronic into the Continental's transmission tunnel.
The major challenge is re-engineering and producing the GT's underbody and running gear to accept the S-Tronic, which is a different shape than that of the six-speed ZF that the W12 GT will employ.
The dual-clutch transmission could benefit enthusiasts by delivering a sportier driving experience, which Bentley says will suit the new group of buyers expected to buy the V8 GT.
"The V8 will find a new audience for us," says Bentley's new sales and marketing boss Alasdair Stewart. "There are sports-car enthusiasts out there, particularly in the U.S., who won't buy a sports car unless it's powered by a V8."
The price of the V8 is likely to be just less than the £135,000 ($213,000) W12, although the figure has yet to be finalized.
On sale in early 2012, the V8 will help Bentley maintain sales of the new GT at the same level as that of the outgoing model, which peaked at about 5,000 cars a year. With sales falling away in the recession, Bentley said it expects to make as many of the new car as the old one, thanks to the addition of the V8.
The company is also defining the next-gen four-door Flying Spur, which is scheduled for launch in late 2012 or early 2013. The Chinese market, with its requirement for generous rear legroom, is likely to dictate a model very similarly proportioned model to today's model. China alone takes up to 40 percent of Spur production.